VULGAR EARTH
Canwood Gallery, Herefordshire, 2017
In 2016, the artist engineer maker Simon Meiklejohn propositioned Jackie to collaborate in his idea for a major exhibition, Vulgar Earth, on securing the use of space at the newly opened Canwood Gallery for its 2017 summer programme. Joining forces with painter Glyndwr Brimacombe, the three artists brought together the main themes of work depicting human relationship with nature and environmental concerns: industrial, earth mind and psychological impact. As the project developed, so did the need to bring together more artists, so four more like minded creatives were invited to join to encourage further discussion and response: sculptor Jim Carter, ceramicist Verity Howard and painters Rob McCarthy and Peter Horrocks.
Vulgar Earth premier had over 3,500 public viewers from all over the country and some international response. Each member gave praise and gratitude for the broad voicing within the show, a timely consideration to the bombardment, stress and ailment of humanity and our environment. The power of collaboration is now maintained with Vulgar Earth remaining as a collective group. It is expanding with more artists joining to explore future exhibitions. "Art is a means of communication, and we have a lot to talk about" SM
Jackie brought her four projects, developed over four years living on the south coast, back home for Herefordshire to view for the first time: Cosmos Seed Marbles, Seed Community, Soil is Life and Purbeck Palette.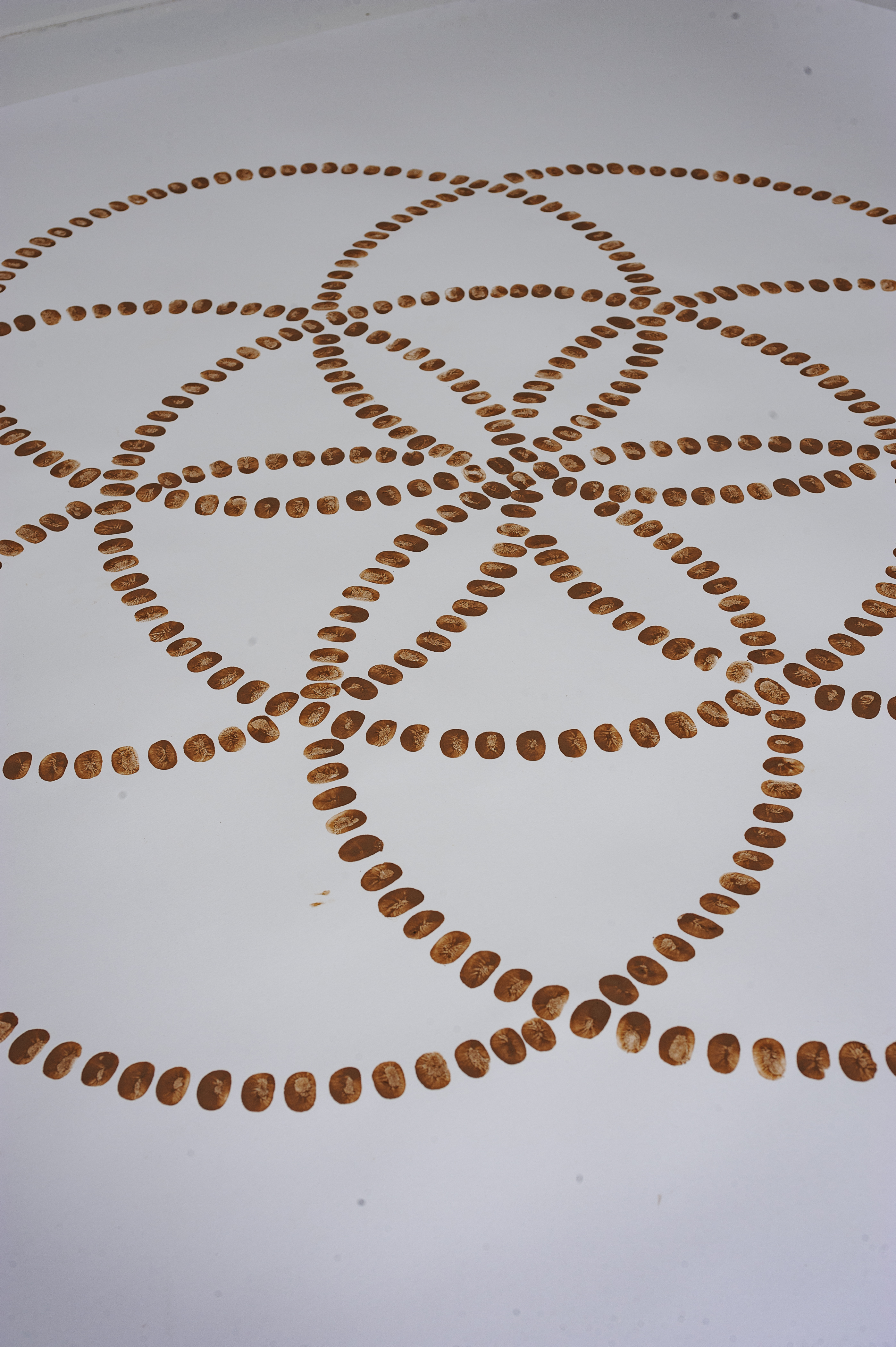 Brecon, 2018